Staff
Staff members of Schott Funeral Homes are caring and experienced professionals who understand that each family is unique and has personal requests and traditions. These requests and traditions are of utmost importance to our staff of licensed funeral directors.
Schott Funeral Home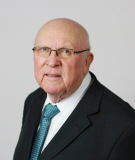 Marlen Hanson
Support Staff
Marlen Hanson is a life-long resident of Forest City. Karen, his wife worked for the Forest City School District for 23 years until retirement and Marlen worked for Winnebago Industries for 19 years until retirement. Together they have three children and six grandchildren. Marlen and Karen started working for Petersen Lund Funeral Home in 2002. Karen worked as a attendant for visitation and Marlen helps as support staff for funerals, he also helps with other odd jobs at the funeral home. Together they also help with light maintenance of the funeral home. They are members of the Forest City United Methodist Church.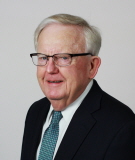 Orin Harris
Support Staff
Orin and his wife Jan have been residents of Forest City since 1978. Together they have 4 children and four grandchildren. Orin worked for KIOW radio in Forest City for 35 years until his retirement. He is a member of Forest City Rotary Club and also the Forest City United Methodist Church. Orin works as support staff for funerals.
Mittelstadt Funeral Home