Staff
Staff members of Schott Funeral Homes are caring and experienced professionals who understand that each family is unique and has personal requests and traditions. These requests and traditions are of utmost importance to our staff of licensed funeral directors.
Schott Funeral Home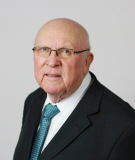 Marlen Hanson
Support Staff
Marlen Hanson is a life-long resident of Forest City. Karen, his wife worked for the Forest City School District for 23 years until retirement and Marlen worked for Winnebago Industries for 19 years until retirement. Together they have three children and six grandchildren. Marlen and Karen started working for Petersen Lund Funeral Home in 2002. Karen worked as a attendant for visitation and Marlen helps as support staff for funerals, he also helps with other odd jobs at the funeral home. Together they also help with light maintenance of the funeral home. They are members of the Forest City United Methodist Church.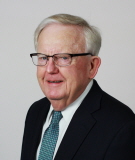 Orin Harris
Support Staff
Orin and his wife Jan have been residents of Forest City since 1978. Together they have 4 children and four grandchildren. Orin worked for KIOW radio in Forest City for 35 years until his retirement. He is a member of Forest City Rotary Club and also the Forest City United Methodist Church. Orin works as support staff for funerals.
Mittelstadt Funeral Home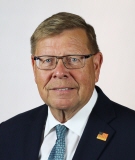 Jim Thompson
Support Staff
Jim Thompson is originally from Lake Mills, IA. He and his wife, Kathy live in Lake Mills. Jim is a retired supervisor from Larson Manufacturing where he worked for many years; prior to that, he was employed by Winnebago Industries in Forest City.
Jim and Kathy have a son Brad and four wonderful grandchildren that keep them young and on-the-move. Jim's hobbies include camping with his family, hunting, buying and selling guns, and oh yes...cars! He can tell you everything you'd ever wanted to know about a particular make and model.
Jim is our right hand man and we are very fortunate to have him on staff with us!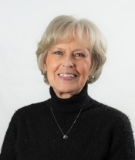 Bonnie Rodberg
Support Staff
Bonnie Rodberg and her husband Steve live in the Rice Lake community of Lake Mills, IA. They have two grown daughters and four fantastic grandchildren. Bonnie enjoys golfing, spending time with family and friends, volunteering with the Lake Mills Historical Society, and playing the organ at church. Bonnie doesn't let much grass grow under her feet as she is constantly busy with something!

She retired from running her own beauty shop in Joice and brought all of her talents along with her.

Bonnie does all of the hair dressing, works visitations and does whatever else we need her to do.

She is a wonderful addition to our staff.